JAG IMX6A & IM5A Headsets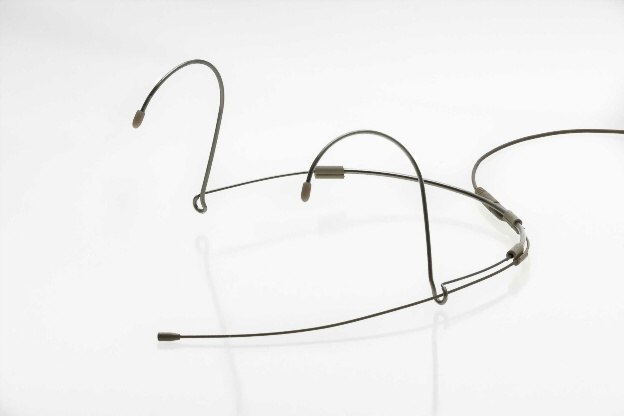 Impress your audience with the with the amazing clarity and definition you achieve with with the JAG headset range.
For professional applications, the IMX6A is the go-to mic, with its tiny 3mm capsule offering a discrete visual profile and an amazing sound that responds beautifully to EQ inputs and a features high gain before feedback. Loaded with tone and the ability to pick up vocal nuances, the IMX6A provides a performance the most discerning operator or audience member will instantly appreciate. With the high MAX SPL, absolute confidence in using this amazing microphone on even tenors and sopranos will blow you away!
For the Semi-professional and amateur productions, especially children, the IM5A with its 5mm capsule will provide a warm and natural sound that captures even the quietest of voices. with a MAX SPL of 135db, the IM5A can also handle those moments when you get that booming performer or voices that are yet to learn control. Again, witha  lovely EQ responsiveness, operators can be confident in mixing with this fine instrument!
Specifications: IM5A
Element: Back electret condenser
Polar pattern : Omni-directional
Frequency Response: 20Hz-20KHz
Sensitivity:-45±3dB 1V/Pa
Output impedance: 2KΩ±30%
SPL max: 135dB
Capsule Dimension: Φ5.0mm
Adapters: AT, AKG, Sennheiser EVO, Shure, JTS, Mipro and more
Specifications: IMX6A
Element: Condenser
Polar Pattern: Omni-directional
Frequency Response: 50~15KHz
Sensitivity: -45±3dB/2.2K/1.5V
Output Impedance: 2KΩ±30%
SPL MAX: Up to 153dB
Capsule Dimension: Φ3.0mm
Adapters: AT, AKG, Sennheiser EVO, Sennheiser Lemo, Sony, Shure, EV RE2 and more
IM5A vs IMX6A Capsule Size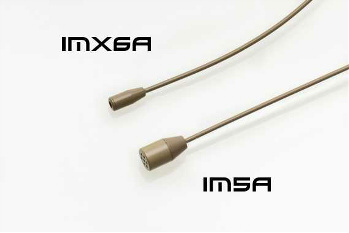 Accessories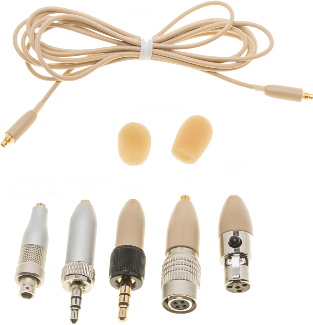 Suggested Retail Pricing
IMX6A Complete Headset:    $449
IM5A Complete headset:      $239
Complete Headset include headband, mic boom, cable, adapter (select which adapter you require to suit your radio system), windsocks and clips. Spares are as follows:
Cable:              $45
Alloy adapter:  $49
Headband:       $44
Windsock (x3)  $5
Clips (x6)         $3